---
Ed Claridge – President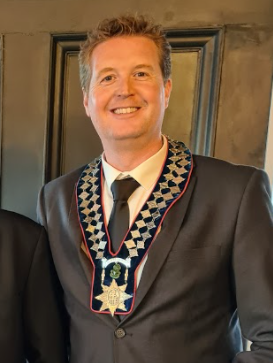 Ed Claridge is the Principal Fire Engineer for the Auckland Council and technical lead for Fire across the Auckland region.
He holds a Member Grade qualification of the Institution of Fire Engineers (MIFireE) and has been an active member of the New Zealand Branch for over 10 years including serving as Branch Councillor, Executive Director for 3 years and moving to president from 2019. Ed serves as the International General Assembly representative and is also involved with the IFE Technical Strategic Advisory Group
Ed holds an honours degree in Fire Science from the University of Leeds, a Master's degree in Fire Engineering from the University of Canterbury and am a Chartered Professional Engineer. He also holds a number of other memberships and am active with other organisations.
Ed has been involved in the fire industry for over 20 years and started his career as a fire engineer and risk assessor working mainly within the UK industrial sector. He worked at the NZ Fire Service Engineering Unit and as a consultant Fire Engineer on a number of major projects including being the Qualified Fire Engineer for the Waterview tunnel project. Ed undertakes a number of roles serving various industry organisations and is the President of the NZ branch.
---
Jason Hill – Executive Director
Jason Hill is the Region Management Advisor Rural for Fire and Emergency New Zealand Te Ūpoke Rohē (previously Region 3), based in Wellington.
Jason holds the Graduate Grade qualification of the Institution of Fire Engineers and has been an active member of the New Zealand Branch for 11 years including serving as Secretary for the Otago/Southland Group and Branch Councillor before moving to Executive Director in 2019.
Jason has been involved in the fire industry for over 25 years and started his career as a fire firefighter in Dunedin in 1996. His career has continued focusing on the built environment, including spending several years as a specialist fire investigator. More recently Jason has spent time working in the natural environment in both a response and risk identification capacity.
Jason's focus as Executive Director is to ensure the branch continues to function in a professional manner and is well represented on key national and international working groups. To continue to support existing members, encourage new members and more importantly actively advocate for diversity in the fire industry.
---
Trent Fearnley – Immediate Past President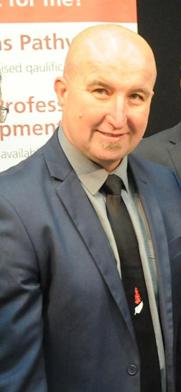 Trent Fearnley is currently employed at Fire and Emergency NZ as the National Advisor for Fire Risk Management. He has over 24 years' experience in the fire industry, ranging from operational firefighting, training and fire safety management to fire engineering design. He has been involved with the design of buildings, inspection/audits of buildings throughout their life cycle, firefighting within buildings, investigated the cause and origin of the fire in the building and carried out post-fire investigation audits on the failure/success of the buildings fire design and systems. This enables him to have a very realistic view when designing the fire safety strategies and fire solutions for buildings to ensure that they are simple, robust, viable, and they will add value for the client and provide a safe and efficient environment for the public or employees. He is now utilising these skills to influence policies and law within the built environment.
With his role in the IFE International and in NZ he has have developed his leadership skills and strategic thinking to help progress the IFE forward and to implement the Programme for Change. With the NZ Branch, together he has developed many courses and events to raise the level of fire safety knowledge in NZ, with the NZ Diploma of Fire Engineering being the IFE's biggest achievement to date.
---
Nick Linton – Branch Councillor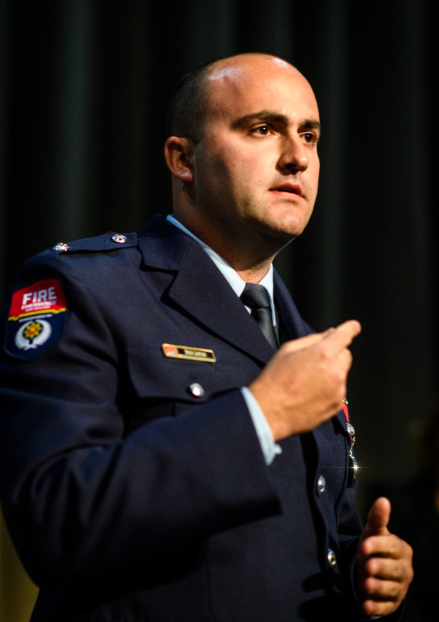 Nick Linton is a Fire Risk Management Officer for Fire and Emergency New Zealand and IFE Branch Councillor.
Although Nick is a qualified Specialist Fire Investigator (SFI) in Fire and Emergency New Zealand, his other portfolio and passion lies within community education. He has a special interest in the disabled community, particularly the Deaf and hard of hearing worlds due to his lived experience of this impairment and his fluency in New Zealand Sign Language; the second official language of New Zealand.
He holds Graduate Grade qualification of the Institute of Fire Engineers (GIFireE) and has been an active member of the Auckland local group and New Zealand Branch for the last few years. He also holds Primary Teaching qualifications and University papers in disability.
Nick has been tasked with helping the New Zealand branch of the IFE become disability confident: that is, becoming more inclusive of the 1.2 million people in New Zealand who live with an accredited impairment. The journey to bring a disability perspective to the New Zealand branch began through a series of life events that would shape a large part of who he is today. As such, he has come to see the world through an impaired lens.
---
John Stevenson – Branch Councillor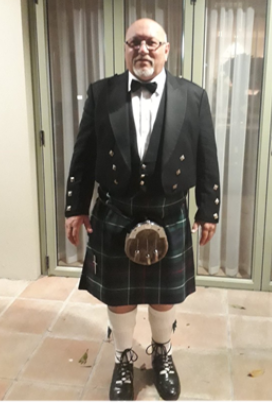 John is currently the chairman of the IFE Auckland Group and a council member of the New Zealand Branch of the IFE. He is a Graduate IFE and also holds Fellow New Zealand Fire Brigade Institute. He gained the FNZFBI whilst a volunteer firefighter in the Auckland Region and the Graduate IFE whilst working at SKYCITY.
John is a qualified Fire Alarm and Sprinkler systems technician and worked at COMPETENZ as the Fire Protection Systems Training Manager for the North Island and was also responsible for the trainee assessments. Prior to this he was the Fire Services Co-ordinator at SKYCITY.
Prior to retirement in March 2019 John worked at Fire Security Services Auckland Branch as the IQP for both Auckland and Whangarei, and was responsible for staff training in Auckland and also evacuation and fire extinguisher training for our customer base.
He still provides advice on fire system training and has assisted the IFE in the submission recently to MBIE.
John now has more time to give back to the IFE and looks forward to the next challenge and increased work load to assist with the IFE New Zealand Branch.
---
Michael Clifford – Branch Councillor
Michael Clifford has been a member of the IFE for just over twenty years, gaining both Graduate and Member membership levels by the examination route. In addition, Michael gained Fellowship membership (FIFireE) and was an early entrant on the IFE Register of Fire Risk Assessors (IFEFRR) for Life Safety. After building up considerable experience, he became a Peer Reviewer and an interviewer for potential registrants for the Register.
Michael is formally qualified in Fire Engineering at both undergraduate and postgraduate levels; a Bachelors of Engineering Degree, First Class Honors (Fire Engineering) and a Masters of Science with Merit (Fire Safety Engineering). He has military Fire Service experience in the UK and consultancy experience in both jurisdictions.

Michael is a registered Chartered Engineer (CEng) in the UK and in addition, is a registered Chartered Professional Engineer (CPEng) in New Zealand and an International Professional Engineer (IntPE NZ, APEC Engineer).
He has wide-ranging experience and knowledge in the field of fire safety, with a proficient, strong, professional background gained during a forty-one year career within the fire industry, both as an operational fire-fighter (twenty-four years) and the remainder in private consulting. As a Senior Fire Engineer based in Auckland for Norman Disney and Young, his role includes providing current and new clients with fire engineering design reports for building consent purposes. This consists of Building Act and Regulatory compliance; specialist advice on areas such as passive fire protection systems; complex fire modelling; fire protection system specification; fire safety strategy and review; independent peer review; fire engineering cost benefit analysis and fire safety risk assessments, among other services.
---
Jac Field – Branch Councillor
Jac is an education specialist with almost 30 years' experience in the teaching field. A calculus specialist, Jac developed an interest in fire engineering after hearing a talk about the NZDE Fire Engineering that was soon to be developed. After joining the IFE as a student member, Jac then became part of the team to write the NZDE Fire Engineering in 2020 with the Open Polytechnic of New Zealand. Inspired to follow her interest in fire engineering, in November 2020 Jac enrolled full-time at University of Waikato in their fast-track engineering programme. As of June 2021, Jac will be halfway through her BE Mech (Hons) and intends to continue on to complete a Master's degree in fire engineering. Outside of things fire, you'll find Jac riding a motorcycle or playing a harp.
---
Mitchell Brown – Branch Councillor

IFE NZ Branch Councillor Mitchell Brown is currently an Area Commander based in the Manawatu Area of Fire and Emergency New Zealand. He has served 38 years in the Fire Service and latterly Fire and Emergency New Zealand.
Mitchell joined the IFE in 1983 and graduated by examination to the Member grade in 1986. He subsequently passed all IFE Member endorsement papers available over the following years. In 1990 he was elected to the Branch Council and spent 10 years through to 2000 serving the Branch in a variety of roles. These included South Pacific Fire 1996 International Conference Organising Committee member and President of the NZ Branch from 1997-1999. Mitchell led the IFE NZ Branch to its first partnered and joint conference with the Fire Protection Association of NZ in 1997. He chartered the partnership between the IFE, SFPE and FPANZ to see the FireNZ Conference and Exhibition created and established as an annual event in the fire industry of New Zealand, going on to be the MC of the conference over the years six times.
He is a Past President of the Fire Protection Association of New Zealand and a Honorary Lifetime Member. He has been a Rotarian for 30 years and has served as District Governor for the 55 Rotary Clubs and 1700 Rotarian's in the lower half of the North Island for the 2017/18 year. He is also a past Trustee and Deputy Chair of the Manawatu Community Housing Trust and a former Manawatu AnP Society Committee member.
Mitchell returns to the Branch Council after a 20 year absence, but brings significant fire industry experience and knowledge in governance, strategy and business planning from his life and career roles to benefit the future of the IFE NZ Branch.
---
Angela Fearnley – Branch Councillor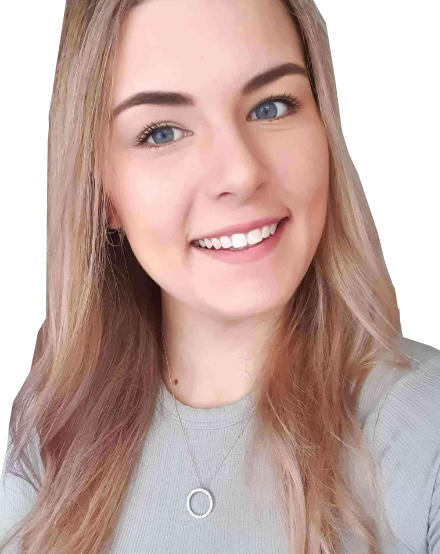 While completing her bachelor's degree in mechanical engineering at Auckland University in 2016, Angela began working at Beca as an undergraduate Fire Engineer on a part time basis. On completion of her degree with honours, she joined Beca as a full time Fire Engineer and is simultaneously studying part time at the University of Canterbury to obtain her Masters in Fire Engineering.
Throughout Angela's career thus far, she has gained valuable experience and has developed a wide range of fire engineering skills including fire and evacuation modelling, construction monitoring, application of prescriptive and performance-based design methods, as well as the opportunity to work on various large-scaled complex projects.
Angela was nominated and elected to the IFE Branch Council for 2020 following her presentation as a young professional at FireNZ 2019.
---
Mark Probert-Southam – Representation/Standards
Mark is the Senior Risk Consultant (Fire) for Marsh Risk Consulting, where he is responsible for developing and implementing services in response to clients' fire engineering and fire risk management needs. Mark also coordinates property risk control programmes for a number of Marsh New Zealand's clients operating in the Oil Products, Utilities, Public and Manufacturing sectors.
He holds an Associate Grade qualification of the Institution of Fire Engineers (AIFireE) and has been an active member of the New Zealand Branch for over 3 years, where he sits on various NZ Standards committees and working groups.
Mark has been involved in the fire industry for over 23 years and started his career as a fire fighter in the United Kingdom before returning to study and gaining an honours degree in Fire Science from the University of Leeds, and a Master's degree in Fire Investigation from the Anglian Ruskin University, Cambridge.
---
Scott Lanauze – Otago / Southland IFE Group Representative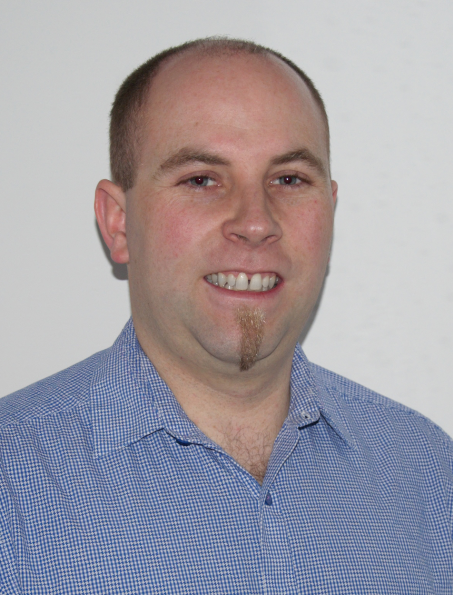 Following his move to tertiary study after completing a trade qualification in 2005, Scott retrained as a Civil Engineering Technician and worked in roles relating to both Transportation and Building Asset Management, the latter including fire engineering designs, evacuation scheme assessments and IQP certification work.
Scott is a Chartered Member (Engineering Technician) of Engineering New Zealand, in addition to his Graduate IFE membership and his Fellow membership of the New Zealand Fire Brigades' Institute.
Scott currently works for Fire and Emergency New Zealand as a Fire Risk Management Officer in the Otago / Southland region (Region Te Kei). Scott has been involved in the Otago / Southland IFE Group since its formation in 2015 and has also volunteered for Fire and Emergency New Zealand since 2004.